Details

Hits: 678
Successful Marketing Equals Customers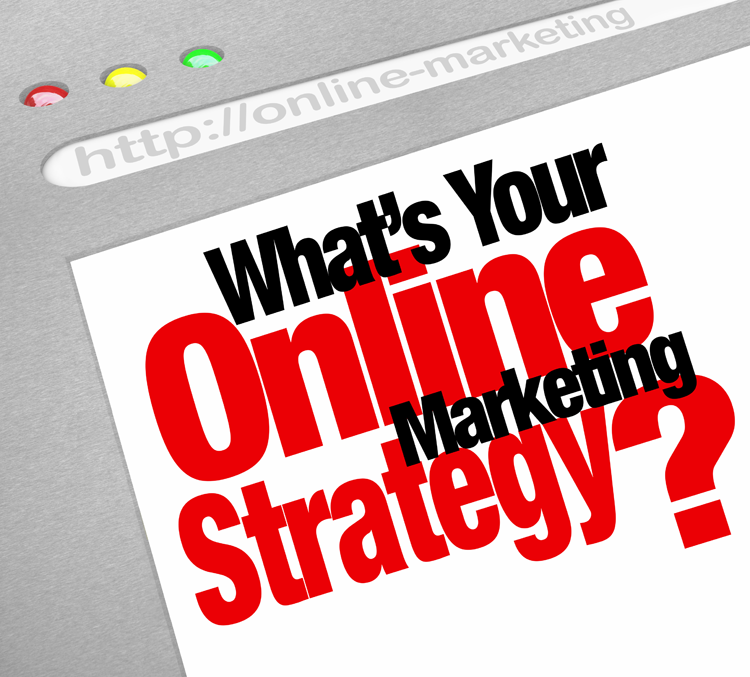 Do you have a great online marketing plan for your business? How many years does it span? What is the destination goal you hope to reach? These are the top questions all business endeavors need to know before you begin any marketing. If you don't know how to make a great marketing plan or it's been a while since you have really used one and are in need of some additional revenue, and iComEx has a plan for you.
Get Started Right Now!
"Be Prepared" is the motto you need to learn. Response to any marketing means several things. More customers, higher profits, and more overall growth for the business at large; and remember you must be ready to accept the challenges you face with even those results, but that's a topic for later discussions. iComEx believes that you will not run your business successfully without being prepared.
The Devil is in the details they say about so many things, but details in a great marketing plan must be planned out to reach any goal you may want to set. And knowing your business, knowing who your customer is, and keeping them supplied with what they need means keeping on your toes at all times. Bad marketing could mean failure if your not careful. That's where iComEx comes in.
For almost 20 years, iComEx has been growing. In experience, skill sets, and practical applications of sound business principals. Providing these tactics for your needs means we can assist you with all aspects of your current business on many fronts. Let's continue our discussion on generating revenue with effective marketing.
The demographics of your company have a profile - This demographic targets particular customers, as well as specific products and services. Get any one or all of these facts wrong spells disaster over time. Simple effective marketing campaigns must be defined, have a strategy, reach the market position you seek, and be over a specific period of time. They must explain and cater to exactly what makes you achieve your stated goals.
Every business should have a plan, but not every business needs the same online marketing plan. Generally, you need one tailored to you, with specifics for your needs. The marketing plan should be at least 1 to 5 years, and must act as a blueprint for all your marketing efforts. High level strategy, tactics, goals, business leave behinds, web sites, and advertising are all part of the overall plans you should make. Making the right selection for you the best marketing that will achieve the best results is a critical issue for every business no matter the size.
What are the benefits of a great online marketing plan?
Keep the bigger picture in mind. A great online marketing plan will allow your company to keep this as a priority.
Stay aware of where all efforts are going to keep and receive new customers. Be aware of spikes in sales, and peaks in seasonal products over the length of the marketing plan.
Stay focused on stability and consistent efforts that result in measured success. Don't be too quick to try the trendy stuff that may not work.
Well defined strategy exists as long as it is successful. If changes are coming, recognize them, define how to meet the challenges and reorganize your marketing efforts to meet those new needs.
Prefer logical analysis in your approach to all your marketing efforts. The final plan approved will fit and will carry you into the future with ease.
What aspect of your business is undetermined at this time? If a simple effective marketing plan has been left out, and sales are floundering iComEx can help you begin to drive new traffic to your website, assist in defining your markets, help you set realistic goals, and then formulate a competitive strategy plan to achieve results for your company website. The successful marketing plan that will introduce your company to your target market, account for external influences, keep on budget, determine achievable goals and objectives, and have the right tactics in place at the right time to better your company position among competitors.
Making you and your company a priority means we are doing our job. iComEx can put the proper perspective in place to enhance an existing marketing plan, enable new markets, determine changes, and successfully enable you to drive traffic and new customers to grow your business, meeting any goals.
Call us today! 972-712-2100.
Details

Hits: 641
Guidelines For Branding Your Business

By definition, brand strategy is a long-term plan for the development of a successful brand in order to achieve specific goals. A well-defined and executed brand strategy affects all aspects of a business and is directly connected to consumer needs, emotions, and competitive environments. Based on this definition, would you say that you are brand aware? If not, then let's consider some information that will help you learn more about developing a clear brand for your small business; and also let you know you can do this on a budget. iComEx is here to assist you in learning about what a brand is, defining what it is for your business, and then communicating who you are to your potential clients. For 20 years, that has been our focus: You, and helping you be successful with what you do and who your are. Let's get started!
Branding On A Budget:
Know who you are trying to reach is a critical first step. It means that you must know their needs, goals, and their behavior. Your potential customers will determine how you convey your product or service. If you get that, then understanding what kind of media those customers are being motivated by and where they actually live online. Having this type of knowledge will help you develop a compelling effective brand that will reach the right people. Ask yourself the question about who is the person I am trying to reach; how you want to be perceived by them, and maintain contact points with them numerous times per year.
Try to begin this process and execute a better value proposition to potential new clients that exhibit the qualities of those you are trying to reach. Finding common ground means they can relate and will want more branding that benefits both you and their business goals. Remember branding crosses all media. Websites, marketing materials, social media, videos, podcasts, and more. Everytime you inform, you must brand who you are. Doing so keeps people aware of who you are.
Make sure that you develop an identity and a voice for your brand. If you identify your buyer and their characteristics, the brand begins to take shape in the form of a brand identity. Those things that identify to them what your brand is, the voice it has and the tone used to communicate that voice in all communications to the public at large.
If you invite a stronger brand voice, it can become a priority that will increase your online presence and drive traffic to your website.
Provide a consistent social media presence to all your potential clients. That means you know who these potential clients are, what to say to them, how to say it, and now finding where are they is next. Consistent voice does tell your audience who you are. It also tells where they spend their time and most especially on social media.
Once you realize that someone spends more time on Facebook than on Twitter, then targeting them where they already are is the quickest way to approach them. From there you can move forward. If you also understand that other profiles do use five major social media platforms -- Facebook, Pinterest, Instagram, LinkedIn, and Twitter; then by paying attention to all that information you know you can dedicate and delegate the most information to the highest percentage of activity.
Now, once you do establish that presence, maintain it. That is the critical key for having a real presence. Positive impact means keeping current that branding voice and that you are having a maximum impact on their perception of who you are.
Updating your website on a regular basis means planning and scheduling social media posts like you would with any other marketing calendar are required. If you already have a marketing plan in place, reinforce that with your social media. Think of seasonality of the industry, and relevance to your audience all year long keeps them coming back for more.
Do you blog? A blog can be a person, a reporter for the industry you share, or simply a concept you maintain. Attraction is great, but methodology and frequency turn that potential client into a regular visitor quite easily.
It could be safe to say that regular blogging might be the most fundamental step of inbound marketing. This option will definitely reach qualified customers, like your personas, by creating the informative content that matches the information they're searching for. Keeping it relevant to this audience -- when you're writing, and be sure to optimize that content for searches can measure the success in analysis of who is actually visiting your website or calling to find out more.
Another fact you may need to understand about a blog is that it is reported as the third most trusted source of information; and it can also serve as material to populate your social media networks. Branding is your friend. Remember that this too can be tied to your marketing plan outline and keeping it frequent and fresh with content will help over time. Be sure the look and feel is consistent with your overall brand.
Customer service has become a lost art; and needs to become a priority again. Built in customer service appeal is a basic approach of doing business and establishing core values. Why, it is the cornerstone of any brand. Hands down, if your brand represents quality customer service, you will over the long term save money on marketing and advertising. Word of mouth among an industry of professionals is the epitome of what is termed earned media. An intangible asset that can't be purchased, and when people recognize you as and experience they must have. Go for the Gold! Do your best and treat your clients with respect goes a long way toward their success, and reminds them you and your brand have helped them be successful.
At that point, your brand is to your potential client a value-add proposition across the board. Values, service, and culture all influence perception..
If you are just starting out, your brand will develop over time; but time isn't your desire at that stage. If you can co-brand with someone who has a fully developed brand awareness, then you can by association jump start attention to a much broader audience. Partnership needs to make sense in the mind of your audience, so be sure to take clear advantage of successful co branding partners.
Alliance with your partners means providing your potential clients with trust, confidence, and something they can akin to as a win win relationship by them associating with both brands.
Branding is many things to many people. What may seem impossible to achieve on a budget may not be as difficult as you think. Take a step, then another, develop relationships and build momentum that will push your brand into the forefront of your industry and reaching the clients you need to attract is your goal. Remember to have fun in this process, and as you grow, add funds where they will do the most good. Strategy and simple logic with creativity is a big part of the success of any brand.
Get Busy And Get Branded Today! Call iComEx and let's sit down and develop a long term goal with the right strategies and logical ideas for your business. Help us understand who you want as that ideal client, and then we can get started on branding your company. Success means it's getting the job done for you and for your client as well.
Call Us Today: 972-712-2100
Details

Hits: 651
A Typo Took Down The Internet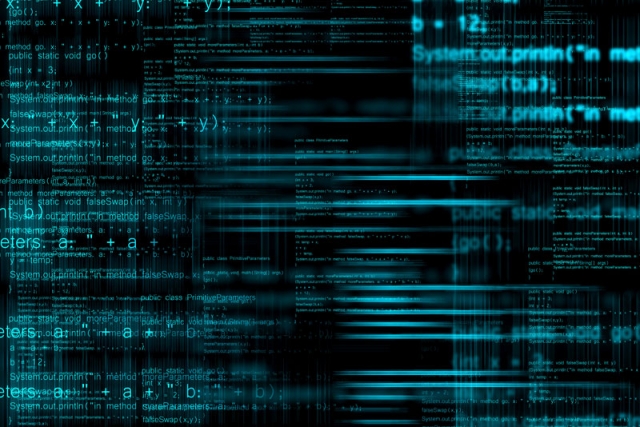 SAN FRANCISCO — The major outage that hit tens of thousands of websites using Amazon's AWS cloud computing service on Tuesday has a resolve. Who knew that a simple typo of one incorrectly entered command could take down Amazon Cloud Services for 4 hours.
The four-hour outage at Amazon Web Services' S3 system, a giant provider of backend services for close to 150,000 websites, caused disruptions, slowdowns and failure-to-load errors across the United States.
Massive Amazon cloud service outage disrupts sites. Amazon's Simple Storage Service (S3) lets companies use the cloud to store files, photos, video and other information they serve up on their website. It contains literally trillions of these items, known as "objects" to programmers. During this outage, noone was able to access websites, photos, logos, lists, data and various other systems. Many also had broken links and were only partially functional.
Today, Amazon published a public letter saying what happened:
"On Tuesday morning, an Amazon team was investigating a problem that was slowing down the S3billing system.
At 9:37 am Pacific time, one of the team members executed a command that was meant to take a few of the S3 servers offline.
"Unfortunately," Amazon said in its posting, one part of that command was entered incorrectly — i.e. it had a typo.
That mistake caused a larger number of servers to be taken offline than they'd wanted. Two of those servers ran some important systems for the whole East Coast region, such as the ones that let all those trillions of files be placed into customers' websites.
To get it back, both systems required a full restart, which takes a lot longer than simply rebooting your laptop.
All of this wasn't just affecting Amazon's S3 customers, it was also hitting other Amazon cloud customers as well — because it turns out those systems use S3, too.
While Amazon says it designed its system to work even if big parts failed, it also acknowledged that it hadn't actually done a full restart on the main subsystems that went offline "for many years."
During that time, the S3 system had gotten a whole lot bigger, so restarting it, and doing all the safety checks to make sure its files hadn't gotten corrupted in the process, took much longer than expected.
It wasn't until 1:54 pm Pacific time, four hours and 17 minutes after the mistyped command was first entered, that the entire system was back up and running.
To make sure the problem doesn't happen again, Amazon has rewritten its software tools so its engineers can't make the same mistake, and it's doing safety checks elsewhere in the system.
Amazon apologized to its customers for the event, saying it "will do everything we can to learn from this event and use it to improve our availability even further."
Thanks for checking in on iComEx to find out the latest news that may be of interest to you as a business owner. We appreciate your business, and remember if you have questions please feel free to contact any of our staff for any additional questions you may have.
To learn how iComEx can help your your business grow, please call 972-712-2100, or ask us to provide a quote. We proudly serve Dallas, Frisco, Plano, McKinney, Allen, Sherman, and Denison for all your web needs.
Details

Hits: 647
Forged Cookies Access To Blame
With regret iComEx must report again of another breach into Yahoo accounts from another attack. This proprietary code issued was believed to be dealt with until today.
Last month, Yahoo started notifying people that it had discovered yet another account breach had occurred. Apparently a forged cookie attack had been used to access a new set of accounts over the past two years. At the time, it wasn't known how many accounts had been accessed, but now we know and it's in the millions again.
Remember, Yahoo already admitted over a billion accounts were compromised in August 2013. That was followed by a further 500 million accounts being accessed in 2014. This latest breach is, relatively speaking, quite small, with only 32 million accounts being accessed.
According to Reuters, Yahoo believes these new accounts were accessed by the same "state-sponsored actor" responsible for the 2014 breach. The proprietary code running Yahoo's systems was accessed so as to learn how to forge cookies. Those unauthorized cookies were then used to access user accounts.
The cookies have since been invalidated to block further access and all affected users should have been contacted by Yahoo regarding how to re-secure their accounts. As to why hackers take the time to breach Yahoo's servers and access accounts, it turns out the data is worth something. In August last year it was revealed that some of the stolen Yahoo data was available for sale on the dark Web for $300,000.
Details

Hits: 676
Experts Share Their Tips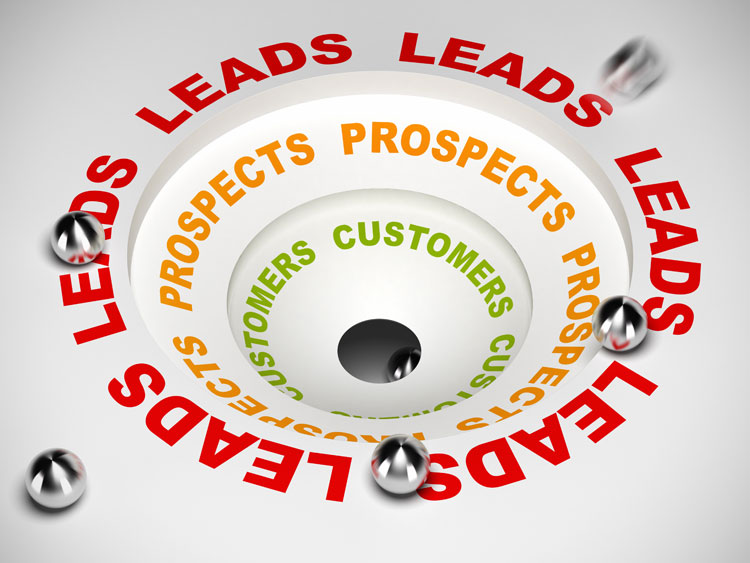 CIO's Jennifer Lonoff Schiff shared with the Marketing World 9 proven methods for generating sales leads. These sales and marketing experts gave it up on the best channels to use to attract new business. If you are a business that depends on sales this is a must read. Read, call us here at iComEx at 972-712-2100, then let us help you create the best plan that will work for you. Then see what happens!
Today's digital age, means you may have more ways that ever to attract new customers for your business. Of course the age old question one always asks is what is the best lead generation strategy, or channel is the most successful. Often the answer would be it depends on who you are trying to reach and what product or service you are selling, but according to leading experts in the field; the approaches will be the most effective for you.
B2B Referrals - Statistics report that 82% of B2B decision makers start the decision making process with a referral. Alex Kehaya, founder of ActionWins says "The fact is, leads that come from referrals convert faster, have low cost of acquisition and have higher customer lifetime values than any other leads. If you have a great product already, chances are that you are seeing growth via word of mouth." This is great news for those who have diligently sought to seek a high degree of expertise in their companies.
Additional things that will also help with referrals is to check out software that will allow you to track your referral program's performance; and begin thinking about the best rewards to incentivize yur customers to refer their friends.
Begin Search engine optimization (SEO) on you company website - Kent Lewis, founder and president at Anvil says "The best way to generate cost-effective leads is to optimize your website to rank well for target terms that prospects would use to find your business."
"Using engaging content that is created around keyword research, to pull potential customers from search engines like Google and bring them to your website or a specifically designed landing page," is a great way to attract new customers, says David B. Cuevas, inbound marketing manager, InTouch Marketing. It "gives the user exactly what they are looking for and starts the process of building trust and loyalty."
In addition to both of the above, next comes "by adding additional resource information designed around that essential search, you can begin to draw the customer down your sales funnel and ultimately reach your goal of a call, consult or free quote," says Cuevas. We might add that depending on your specific product or service, pay particular attention to your selected keywords for your SEO. A review of statistics and analytics of your market will be necessary to attract the correct customers directly to your website.
Specific Targeted online advertising - "[Another] effective way to generate high volumes of leads is via paid search and social media advertising," says Lewis. "Automated bid platforms allow businesses of all sizes and shapes to target prospects with advertising.Holding the lead, Google owns a majority of market share, Facebook, LinkedIn and others are making headway," and these platforms allow you to "target [prospects] based on demographics, psychographics, geography and more."
To get the most bang for your online buck, "target the platform that your buyers are most likely to use on a consistent basis," says Rachel Rapoza, marketing manager, OnForce. "For instance, if your buyers are older, Facebook and LinkedIn are good options; if your buyers are under 30 [or your product benefits from photography or video], Instagram is a good option. [Just] make sure your ads and landing pages are mobile friendly." Be prepared to set aside a specific marketing budget pin paid search and social media advertising. In the long run these efforts definitely will turn out to be very good incentive to get your name out there.
Social listening - Ever wonder what people are saying about you and your product or service. Social chatter is on the rise because you are not the only one. "With the rise of social chatter, smart businesses are winning big with real-time marketing thanks to social listening tools like BuzzSumo, Mention and Sprout Social," says Mandy McEwen, founder and CEO, Mod Girl Marketing. "These tools give businesses the ability to see who is talking about them and what is being said, allowing them to learn about their customers and what they're looking for.
"Social listening also provides an opportunity for businesses to engage in conversations with their audience and respond to questions and issues as they arise," she explains. "By staying on top of the conversation, businesses are more in tune with their audience and can deliver what they're looking for."
Instagram - According to Nicole Delorme, marketing and sales manager with Tigris Events believes "Instagram can be an effective tool for generating sales leads, especially if the product or service you provide is visual in nature." However, "it's important to use hashtags with specific keywords to make it easier for prospective customers to find you."
Email marketing - This type of direct marketing has been around for a long time. "Email marketing is still one of the most effective methods out there for gaining a steady stream of qualified leads," says Yuliya Maystruk, marketing associate, Enplug. She says "Use drip marketing automation software to effectively target only opt-in leads or prospects from your database in order to protect your ISP domain. These emails can come from folks who visit your website's landing pages, engage with you on social media or download e-books from your website."
"[If you] use an engaging, personal subject line, write a concise, non-sales-y proposition and include a couple relevant links and CTA for your target audience," she says, your email campaigns "will be sure to generate a steady influx of interest in no time."
Direct (personalized) mail - "Everything old is new again," says Jim Ninivaggi, senior vice president, strategic partnerships, Brainshark. "Encourage sales reps to send a targeted, tailored letter [not a form or generic mailing] to a prospect via U.S. Priority Mail.
"We all get hundreds of emails every day – but we get less and less physical mail," he points out. "Sending a note through Priority Mail ensures it will get opened and read. [Just] be sure… [to] explain why you are reaching out and how your company might help, while also including a request for action." Special offerings included in these mailings is a tremendous incentive as well. If you know and understand the company you are sending to, tailor an offering just for them. It is likely you will at least be contacted, then use your sales skills to close the deal.
Podcasts - Podcasts have been around for a while. "A great way to generate new leads is by engaging with your audience [via] a podcast," says Brandon Welch, founder, Doxy.me. "Businesses and consumers alike are beginning to tap into this market [podcasting], and there is a ton of growth potential. What makes podcasting special is the fact that aside from streaming it, you can also download the content and play it anywhere. It's [a] perfect… opportunity to promote your business." Make sure all podcast links are on your websites, marketing pieces with a URL to go download, and any other emails, letters, or leave behind materials you have for new customers to contact you.
Webinars - The effective use of webinars is extremely powerful. Not to mention cost-effective. "When used effectively, webinars can be an extremely powerful and cost-effective tool for sales organizations of all sizes," says Daniel Waas, director of marketing, GoToWebinar, Citrix. "An effective sales pitch delivered during a free webinar can convert better than almost any other sales medium," he argues.
"In addition, webinars encourage list building as they allow presenters to gather login details from attendees, making it fast and easy to build email lists of prospective buyers. With these helpful reporting and analytics capabilities, sales people can easily turn qualified leads into customers."
As you can see, these 9 ways to improve your customer base can and will improve your visibility in a variety of ways. iComEx extends an invitation for you to partner with us in finding the most effective ways we can assist you in reaching your new customer goals in 2017.
For almost 20 years, it has been our pleasure to serve you in the education process of driving traffic to websites just like yours by using standard marketing and sales techniques. You have just read what the best and the brightest in our sales industry have said about these techniques. Call us today, and lets customize a program geared toward your specifics. 972-712-2100. Our qualified staff is standing by to assist you in setting an appointment to discuss the best options to fill that sales funnel.