Details

Hits: 1069
Keith Clay Floors New Website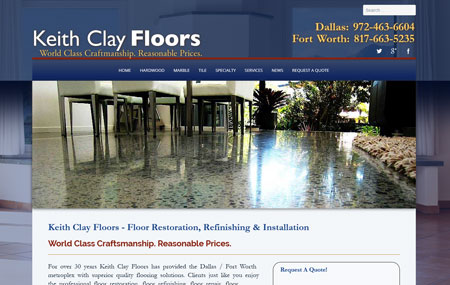 For over 30 years Keith Clay Floors has provided the Dallas / Fort Worth metroplex with superior quality flooring solutions. Clients just like you enjoy the professional floor restoration, floor refinishing, floor repair, floor installation and floor maintenance services that have always been a quality hallmark of Keith Clay Floors for both residential and commercial settings. Call 972-463-6604 or 817-663-5235 today to request a quote. or submit the Request a Quote form.
A wide range of hard surface flooring services are provided, including:
Hardwood Floor Installation
Hardwood Floor Repair
Hardwood Floor Restoration
Hardwood Floor Refinishing & Sanding
Marble Floor Installation
Marble Floor Repair
Marble Floor Restoration
Marble Floor Honing & Polishing
Tile Floor Installation
Tile Floor Repair
Tile Floor Restoration
Tile Floor Stripping & Refinishing
Keith Clay Floors works with almost any kind of hard surface flooring product. From hardwood floors the ceramic tile floors, from Mexican tile floors to brick floors, from marble floors to polish concrete floors, and many more.
Keith Clay Floors provides several exclusive services in the Dallas area: floor installation, floor refinishing, and floor maintenance. This also includes natural stone and marble polishing and marble honing. Each of these jobs takes special skill and knowledge to make your home look its best. We make sure all of this work is done right. We are experts at installing tile and slate. Refinishing hardwood floors takes expertise, tools, and patience and we have them. We recommend the best maintenance for your brick floors, which is sealing and waxing. For slate floors we recommend a sealer that makes it easier to clean in the future.
When it comes to exclusive services we at Keith Clay Floors do our absolute best to achieve the highest service possible. Whether is it installation, refinishing, or maintenance we can help. We take care of professional maintenance and explain the proper home care of your floor. We have the skilled personnel to install your floors professionally giving you complete satisfaction.
Details

Hits: 1046
New & Used Restaurant Equipment Online Auction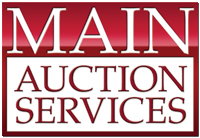 iComEx welcomed Main Auction Services to the business family in September of 2012. As our first website online auction customer we were very pleased about how this business auction website came together. Now a staple for the foodservice industry around the United States, Main Auction Services continues to expand their company into San Antonio and Austin here in Texas. If you are a restaurant owner looking for used or new restaurant equipment, please check them out online. They have weekly auctions, and can ship around the country if you don't live close. Showrooms in Dallas, Grand Prairie, and Houston all have viable equipment for purchase weekly.
Main Auction Services, Inc. is a family owned and operated company bringing more than 35 years of combined experience in the restaurant, food service and related industries to the internet sales marketplace. Main Auction Services offers a wide variety of quality, new and used restaurant equipment, kitchen supplies, appliances, furniture and decor. Main Auction Services buys and sells restaurant equipment in Texas, Oklahoma, Louisiana and nationwide, with inventory arriving on a daily basis. This inventory is made available to you through scheduled restaurant equipment online auctions. Whether you need to buy or sell one piece, or the contents of an entire restaurant, Main Auction Services is your resource for late-model restaurant, bakery and bar equipment. Call today to speak with a restaurant equipment specialist.
Main Auction Services conducts online auctions of new and used restaurant equipment and supplies, commercial kitchen equipment , bakery equipment , bar equipment, furniture and decor. Main Auction Services buys and sells new and used restaurant equipment in Texas and nationwide, with new inventory arriving on a daily basis. This inventory is made available for purchase through regularly scheduled online auctions.
Whether the need is to buy or sell one piece or the contents of an entire restaurant, Main Auction Services is the resource for late-model restaurant, bakery and bar equipment in the Texas region. In addition to commercial restaurant equipment, Main Auction Services occasional has residential furniture, kitchen & bath fixtures, appliances, electronics and décor.
Details

Hits: 1038
In The News This Week
Numbers from a Google board member regarding the number of cyber attacks each and every month were released. In March, many of our clients were surprised to learn that security had become a big issue for both their business websites and emails.
Increasing attacks from around the world have forced companies both large and small to consider other alternatives for keeping clients information secure. iComEx is taking advantage of new technology out there to help with these state sponsored attacks.
In March, iComEx notified our clients:
"Beginning on March 1, 2016 iComEx will start the process of moving all of our client's email account from the current email services, that are shared on the web site servers, to the new dedicated email servers. We will be in contact with each client to coordinate this transition. In dealing with the increase in hacking activity, iComEx is in the process of drafting new policies regarding compromised email accounts and websites, implementing new security audit procedures and developing new service offerings that include managed backup & restoration services and hacking remediation & repair services."
Here Is What Google Says About This Serious Issue In July 2016:
A senior executive of Alphabet Inc's (GOOGL.O) Google unit said on Monday that the company was notifying customers of 4,000 state-sponsored cyber attacks per month. The APT notification ran rate was disclosed by Google senior vice president and Alphabet board member Diane Greene during a Fortune magazine tech conference in Aspen, Colorado, Reuters Jonathan Weber reports.
Google began notifying users about suspected incidents of government-backed hacking attempts since 2012, in response to hacking attacks against it and other tech giants subsequently blamed on China. Other household names in tech including Facebook and Twitter followed suit with state-sponsored hack alerts for customers late last year.
Google, the internet search leader, which develops the Android mobile system and also offers email and a range of other applications for consumers, has led the way in notifying users of government spying. Others, including Microsoft Corp (MSFT.O), have since followed suit.
Google had previously said that it had been issuing tens of thousands of warnings every few months and that customers often upgrade their security in response. (John Leyden, The Register)
In an interview with InfoWorld, Greene also made some pretty interesting comparisons about today's companies, security of data across the board, and how a company relates to today's needs in data, email, applications, and analytics, using data.
As we see it here at iComEx, we agree with Diane Greene...Companies may be differentiating themselves based on how well they use their data to serve their customers better. Since nobody is secure anymore, more and more CEO's are looking for solutions that will facilitate creative use of applications, VMware, and the Cloud to provide what is needed in day to day operations.
Details

Hits: 1101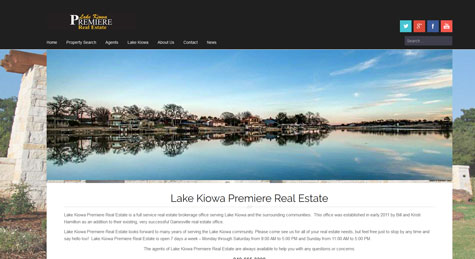 Lake Kiowa Premiere Real Estate is a full service real estate brokerage office serving Lake Kiowa and the surrounding communities. This office was established in early 2011 by Bill and Kristi Hamilton as an addition to their existing, very successful Gainesville real estate office.
Lake Kiowa Premiere Real Estate looks forward to many years of serving the Lake Kiowa community. Please come see us for all of your real estate needs, but feel free just to stop by any time and say hello too! Lake Kiowa Premiere Real Estate is open 7 days a week – Monday through Saturday from 9:00 AM to 5:00 PM and Sunday from 11:00 AM to 5:00 PM.
The agents of Lake Kiowa Premiere Real Estate are always available to help you with any questions or concerns.
940-665-3300
- See more at: http://www.lakekiowarealestate.com/#sthash.8pknr79M.dpuf
Unlike other lake developments – Lake Kiowa is an exclusive, master-planned resort / retirement community that is wholly owned and governed by its property owners – not developers. At Lake Kiowa you find a securely gated country club community, nestled among towering trees on the shores of a private, sparkling, 600 acre lake.
For many years, this hidden, tranquil paradise was purposely not advertised or publicized. The rapid growth of North Texas and the new and extended tollways are now making it easier for more people to discover Lake Kiowa, one of the finest country club / lake developments in America!
- See more at: http://www.lakekiowarealestate.com/#sthash.8pknr79M.dpuf
Details

Hits: 901
Website & Mobile Devices At Risk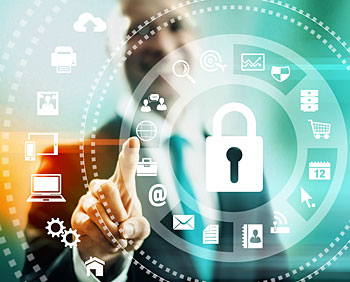 In a recent report Symantec provides an overview and analysis 2016 in global internet threat activity. From the time a security exploit is found, until the time that a patch is available from software developers, the average time of exposure was 7 days in 2015. Once a patch is available, it generally take another day to distribute the patch. Hacker exploit these vulernabilities by loading malicious software (malware, keyloggers, worms, viruses, ransomware, etc.) on to hacked website. The hacked site then distributes the malcious software to unsuspecting site visitors' computers or mobile devices. In some cases, the web site itself is even turned into a 'spam zombie' sending out 10 of thousands of junk emails per hour, which distribute everything from porn to phishing schemes, to more malicious software.
Last year 429 million people had personal records stolen in security breaches. Everything from financial records, to credit card numbers, to address books, to medical records have become targets of hackers. What's worse, is that only the "reported" attacks that have been disclosed by those who's systems were compromised. The real numbers are likely much higher from undisclosed hacking incidents that have not been reported, or perhaps not even detected. Many website are vulnerable to attack due to out-dated software and business both large and small are being systematically targeted.
Ransomware attacks increased by 35 percent in 2015, with some recent attacks recently making the national news as hospitals and other companies paid out 10 of thousands of dollars to regain control of their computer networks and business critial systems. Unsuspecting consumers have even been taken in by fake technical support scheme where malware gets on their computer and pop-up messages urge them to call a technical support number to fix a problem by selling them a worthless service. Internet security companies like Symantec have blocked over 100 million such attacks.
Some of the future risks from cybercrime center around the connected mobile devices we are all become accustomed to having at our fingertips, from smartphones, to smart watches, to smart TV's,to smart cars. Currently in the USA there are 25 connected devices for every 100 people, and that number is rising fast. By 2020 it is estimated that there will be 20.8 billion connected devices in the world. Researched have already proven vulnerabilities in everything from insulin pumps and implated defibrillators, to Fiat Chrysler issuing a recall on 1.4 million vehicles when it was shown that hackers could take control of a car remotely. In the UK thieves are hacking keyless entry systems to steal cars.
The bottom line is that no business or individual is safe, we are all at risk. Keep your anti-virus software up to date, along with all operating system updates and patches. This include eveything from your desktop computers, the your smart devices, to your website and more. Sometimes it can be annoying when those update reminders keep poping up. But, the risk of not keeping up to date is far worse.