Details

Hits: 12575
Cyber Attacks
Who Investigates For Us?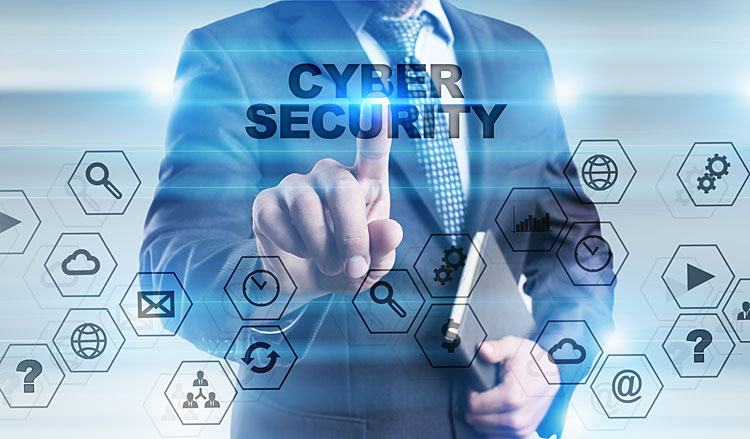 The FBI is the lead federal agency for investigating cyber attacks by criminals, overseas adversaries, and terrorists. The threat is incredibly serious—and growing. Cyber intrusions are becoming more commonplace, more dangerous, and more sophisticated.
Our nation's critical infrastructure, including both private and public sector networks, are targeted by adversaries. American companies are targeted for trade secrets and other sensitive corporate data, and universities for their cutting-edge research and development. Citizens are targeted by fraudsters and identity thieves, and children are targeted by online predators.
Just as the FBI transformed itself to better address the terrorist threat after the 9/11 attacks, it is undertaking a similar transformation to address the pervasive and evolving cyber threat. This means enhancing the Cyber Division's investigative capacity to sharpen its focus on intrusions into government and private computer networks.
Key Priorities - Computer and Network Intrusions
The collective impact is staggering. Billions of dollars are lost every year repairing systems hit by such attacks. Some take down vital systems, disrupting and sometimes disabling the work of hospitals, banks, and 9-1-1 services around the country.
Who is behind such attacks? It runs the gamut—from computer geeks looking for bragging rights…to businesses trying to gain an upper hand in the marketplace by hacking competitor websites, from rings of criminals wanting to steal your personal information and sell it on black markets…to spies and terrorists looking to rob our nation of vital information or launch cyber strikes.
Today, these computer intrusion cases—counterterrorism, counterintelligence, and criminal—are the paramount priorities of our cyber program because of their potential relationship to national security.
Combating the threat. In recent years, we've built a whole new set of technological and investigative capabilities and partnerships—so we're as comfortable chasing outlaws in cyberspace as we are down back alleys and across continents. That includes:
A Cyber Division at FBI Headquarters "to address cyber crime in a coordinated and cohesive manner";

Specially trained cyber squads at FBI headquarters and in each of our 56 field offices, staffed with "agents and analysts who protect against investigate computer intrusions, theft of intellectual property and personal information, child pornography and exploitation, and online fraud";

New Cyber Action Teams that "travel around the world on a moment's notice to assist in computer intrusion cases" and that "gather vital intelligence that helps us identify the cyber crimes that are most dangerous to our national security and to our economy;"

Our 93 Computer Crimes Task Forces nationwide that "combine state-of-the-art technology and the resources of our federal, state, and local counterparts";

A growing partnership with other federal agencies, including the Department of Defense, the Department of Homeland Security, and others—which share similar concerns and resolve in combating cyber crime.
Cyber Agent - Ransomware
Hospitals, school districts, state and local governments, law enforcement agencies, small businesses, large businesses—these are just some of the entities impacted by ransomware, an insidious type of malware that encrypts, or locks, valuable digital files and demands a ransom to release them.
The inability to access the important data these kinds of organizations keep can be catastrophic in terms of the loss of sensitive or proprietary information, the disruption to regular operations, financial losses incurred to restore systems and files, and the potential harm to an organization's reputation. Home computers are just as susceptible to ransomware and the loss of access to personal and often irreplaceable items— including family photos, videos, and other data—can be devastating for individuals as well.
In a ransomware attack, victims—upon seeing an e-mail addressed to them—will open it and may click on an attachment that appears legitimate, like an invoice or an electronic fax, but which actually contains the malicious ransomware code. Or the e-mail might contain a legitimate-looking URL, but when a victim clicks on it, they are directed to a website that infects their computer with malicious software.
One the infection is present, the malware begins encrypting files and folders on local drives, any attached drives, backup drives, and potentially other computers on the same network that the victim computer is attached to. Users and organizations are generally not aware they have been infected until they can no longer access their data or until they begin to see computer messages advising them of the attack and demands for a ransom payment in exchange for a decryption key. These messages include instructions on how to pay the ransom, usually with bitcoins because of the anonymity this virtual currency provides.
Ransomware attacks are not only proliferating, they're becoming more sophisticated. Several years ago, ransomware was normally delivered through spam e-mails, but because e-mail systems got better at filtering out spam, cyber criminals turned to spear phishing e-mails targeting specific individuals. And in newer instances of ransomware, some cyber criminals aren't using e-mails at all—they can bypass the need for an individual to click on a link by seeding legitimate websites with malicious code, taking advantage of unpatched software on end-user computers.
The FBI doesn't support paying a ransom in response to a ransomware attack. Paying a ransom doesn't guarantee an organization that it will get its data back—there have been cases where organizations never got a decryption key after having paid the ransom. Paying a ransom not only emboldens current cyber criminals to target more organizations, it also offers an incentive for other criminals to get involved in this type of illegal activity. And by paying a ransom, an organization might inadvertently be funding other illicit activity associated with criminals.
So what does the FBI recommend? As ransomware techniques and malware continue to evolve—and because it's difficult to detect a ransomware compromise before it's too late—organizations in particular should focus on two main areas:
Prevention efforts—both in both in terms of awareness training for employees and robust technical prevention controls; and
The creation of a solid business continuity plan in the event of a ransomware attack.
Here are some tips for dealing with ransomware (primarily aimed at organizations and their employees, but some are also applicable to individual users):
Make sure employees are aware of ransomware and of their critical roles in protecting the organization's data.

Patch operating system, software, and firmware on digital devices (which may be made easier through a centralized patch management system).

Ensure antivirus and anti-malware solutions are set to automatically update and conduct regular scans.

Manage the use of privileged accounts—no users should be assigned administrative access unless absolutely needed, and only use administrator accounts when necessary.

Configure access controls, including file, directory, and network share permissions appropriately. If users only need read specific information, they don't need write-access to those files or directories.

Disable macro scripts from office files transmitted over e-mail.

Implement software restriction policies or other controls to prevent programs from executing from common ransomware locations (e.g., temporary folders supporting popular Internet browsers, compression/decompression programs).

Back up data regularly and verify the integrity of those backups regularly.

Secure your backups. Make sure they aren't connected to the computers and networks they are backing up.
---
This article is reprinted directly from the FBI website for your information. https://www.fbi.gov/investigate/cyberhttps://www.fbi.gov/investigate/cyber
Details

Hits: 12794
Grayson County Shelter 30th Anniversary Charity Gala
Hope Lives Here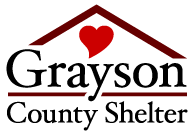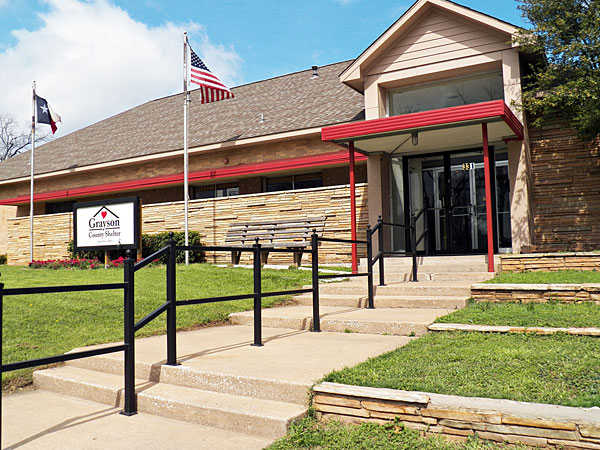 Grayson County Shelter is a non-profit homeless shelter for displaced families and singles that serves Grayson and surrounding counties in North Texas and Southern Oklahoma. All services are provided free of charge to our clients. The Grayson County Shelter is not affiliated with any government agency (local, state or federal) and relies on the goodwill donations of our community, grants, and revenue from the resale shop, "The Crowded Closet," to cover all operating expenses.
Please open your hearts in support of the services offered at the Grayson County Shelter. Your donation can be a tremendous help to give families and individuals a chance to become self-sufficient once again.
Join us for a plated dinner, dancing, silent auction, raffle, donor prizes and fun!
This very special event will be held on November 11th, 2017 from 6-9 pm at the Texoma Event Center. The address is 5015 S US 75, Denison, Tx 75020. Tickets are $25 per person, and you can even sponsor our event.
Buy a table for your company and it includes 10 tickets, or purchase one of our four sponsorship levels. Please ask your Shelter representative or call 903-465-6041 for details.
Grayson County Shelter
331 W Morton St.
Denison, TX 75020
903-465-6041
We are a 501(c)3 non-profit
Not affiliated with any government agency (Local, State, or Federal)
Details

Hits: 12983
Give Generously!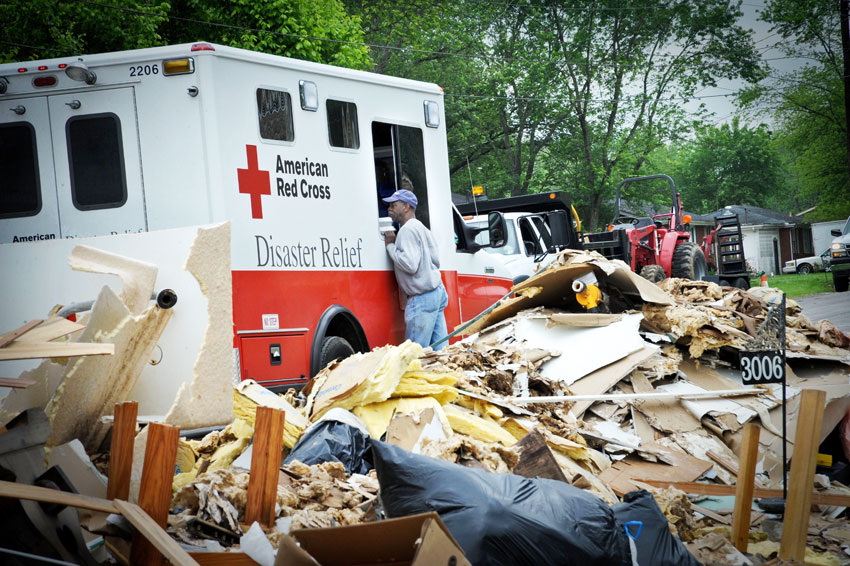 KXII Channel 12 News here in the North Texas region has posted information to do your part in giving for the Hurricane Harvey & Irma victims today and we are passing this on to you. Our hearts and prayers go out to everyone who has been affected by these historic storms. Unprecedented in our lifetimes, this type of damage is a reminder that loving our neighbor begins by giving to those who have lost everything.
Here is list of places accepting donations for Hurricane Harvey & Irma relief listed below. If you have questions, please contact your local Police Departments or the American Red Cross.
Cash donations
To donate cash to help contact the Red Cross directly. To donate by phone, text REDCROSS to 90999 to give $10 to American Red Cross Disaster Relief, which helps people affected by disasters such as hurricanes, floods, earthquakes, wildfires and tornadoes. Charges will appear on your wireless bill, or be deducted from your prepaid balance.
All purchases must be authorized by account holder. Must be 18 years of age or have parental permission to participate. Message and Data Rates May Apply. Text STOP to 90999 to STOP. Text HELP to 90999 for HELP.
Grayson County Location Drop Offs:
US Aviation Academy
5501 Airport Drive, Denison
In connection with Texas Baptist Men and the Red Cross, the school is accepting non-perishable food, toiletries, diapers, clean clothes
Ramey Chevrolet
600 E Lamberth Rd., Sherman
Ramey Chevrolet will have multiple trucks and trailers being used for donation efforts. Food, clothing, medical, water anything will help.
Master Key Ministries
209 S Heritage Pkwy.
Consider giving food and monetary donations locally to Master Key Ministries.
The North Texas Food Bank has alerted the Ministry that because they are responding to the dire needs of people in the Houston area, they will have to sharply curtail the food available to this pantry until at least mid-September. As a result, pantry supplies are running out.
Ministry directors said they expect an influx of people in the Sherman area coming from the Houston area, which could increase demand for its services.
Back Alley Custom Cycles
704 S Sam Rayburn Fwy. Sherman
Accepting donations of bottled water, clothing, shelf stable food, toilet paper, soap, shampoo.
Donation trailer is next to the shop.
Brittany Dawn Fitness Heart for Harvey Drive
Trying to fill a 15 ft. U-haul with supplies to take to the Dallas shelter next Tuesday.
Bottled water, canned vegetables, toilitries, twin blankets, twin XL shhet sets, crib sheets, new socks and under garments, baby formula & wipes, baby diapers & bottles, backpacks.
Drop off next Monday outside Sherman target 4 -8 or Nautilus 1 2-8 or donate online. online.
Wilson N. Jones Regional Medical Center
500 N Highland Ave,, Sherman
They are a drop site for cases of bottled water to be sent down to Houston. Drive through the main entrance to find the drop off location.
Drop Off Locations In Lamar County:
House of Hope, Blossom
Open Tuesday through Thursday from 10 a.m. -2 p.m. but if you can't make it during those hours we're told you may drop off your donations on the front porch as long as you label your donations for Harvey victims.
Specific items include: Baby clothes, kid's clothes, canned foods, formula, diapers, baby food, sanitary items.
Paris
You can also drop off items at Paris Ford and Rent A Center, Everett Toyota, Woodby Insurance, Cullum's Auto Parts, Jazzercise Fitness Center, Paris Glam, Roadhouse, Mike's Custom Paint and Body
Denny's and IFul accepting donations from Friday -Sunday.
Comfort Inn and Suites Paris accepting donations until Sept. 4.
RPM Staffing accepting Donations through Sept. 5.
Reno
Lifeline Worship Center
Red River County
Detroit City Hall
Bryan County
Texoma Educators Federal Credit Union and Bushwackers Land Clearing
Texoma Educators Federal Credit Union is partnering with Bushwackers Land Clearing to help provide relief for individuals and families affected by Hurricane Harvey.
Trailers will be stationed at Walmart in Durant, 3712 W Main St, taking donations beginning at 4 p.m. on Thursday, August 31.
Texoma Educators Federal Credit Union will also be accepting donations at all of their branches until 4 p.m. on Aug. 31.
Branches are located in Sherman at 506 W Lamar St., in Denison at 530 W Woodard St, and in Durant at 424 N Washington Ave.
Supplies needed at this time are: Cleaning supplies, Bleach, Dish detergent, Laundry detergent, Sponges, Mops, Brooms,Tarps, Gloves, Box cutters, Razor blades, Trash bags, Towels, Bedding and new pillows, Toiletries, Back-to-school supplies, Water, Canned goods, Baby foods and medicines, Diapers (baby and adult), Wipes.
Bryan County United Way
101 W. Main Street, Suite 1, Durant
Accepting money donations at the Bryan County United Way headquarters. All money donated will be sent to Houston.
Carter County
Carter County Courthouse Annex, Chamber of Commerce, Petit Machinery (all locations) are collecting non-perishable items, water, Gatorade and clothing to take to areas affected by Hurricane Harvey.
Details

Hits: 13089
Generating Leads For Success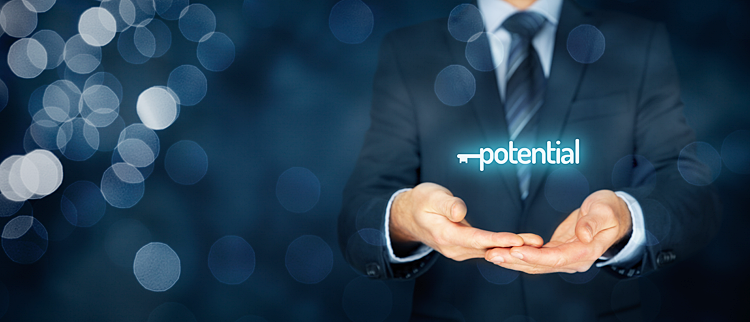 For the past 20 years, iComEx has watched, learned, and listened to many industry professionals as they trained us to understand modern business strategies online. With the best of the best keeping watch, we also learned those strategies which could fail. The best knowledge we have learned is that on any given day, and depending on what your stated goals are and what is going on industry wide, things are going to change. Industry specifics, your company goals, your marketing approach and strategies are really what matters.
Generating leads means you have to speak to someone about who you are. How you do that may be different every month and may be determined by industry standards, or by the products and services you provide. But for any and all contact, one point everyone agrees with across the board is, it's absolutely necessary to learn to how to generate leads for any business online. Does this mean you let go of conventional principals of marketing? The resounding answer should be NO. Offline marketing on a budget is still a great way to receive leads, obtain new customers, and target local, regional, state, and national markets. Lead generation and SWAG are critical to the successful company.
Offline Tips & Tactics: Lead Generation For Your Business
Overlap online and offline methods need to be complimentary
Use techniques with objective goals in mind
Find the right mix for your company needs based on products or services
Be sure to track all marketing with prompts to call or email for more information
URL's need to have specific page offerings and leaves an analytics trail behind for evaluation of success
Billboard, brochures, flyers and tracked links can benefit your potential clients
Remember face to face content can still supersede anything you might send in any capacity
Offer unique ways to interface, conventions, business raves, and things that draw crowds in your industry can be successfully integrated
Be sure to have great leave behinds to achieve more SWAG
Don't forget about direct purpose offerings designed for regular mail that link to your professional website or offerings
Advertise success is hard work, don't have unreal expectations
Remember To Use SWAG to your best advantage
What is SWAG anyway? Any type of promotional merchandise. It's quite literally everywhere if you look. Company names are on TV, sports arenas, giveaways, pens, magnets, key chains, mugs, frisbees, backpacks, T-shirts, and on and on. Quality, effective branding is achieved when done the right way for the right reasons, and is directed to the people who are interested in your products and services. Brand awareness must be appealing to your potential client. Connecting to your target rich audience means success in today's digital age. Risk is minimal and promotional merchandising can be done well for every business. Bottom line, is you must get your name, brand, service or product out there for people to see you and then discover how you may be able to help them.
You can also achieve familiarity with your brand and get a jump on your competitors within your industry. Be sure to provide support to your growing reputation within the industry you serve. Specifics are required here because trust is earned. First hand experience over time is a great way to build the qualities people in business look for. The purpose of swag is to provide not just something that potential customers can take with them, but something they can and want to use, either now or in the near future. iComEx also believes that you can introduce SWAG in a variety of ways other than a physical mementos with branding awareness on them.
Making sure you know who we are is our job. If you need a professionally managed business website, please contact us here at iComEx 972-712-2100. For over 20 years we have been watching, learning, growing, and executing business strategy. Most of our clients have been with us from the beginning. As you grow, you will always have new needs, goals, and opportunities with your corporate entity. Transition at maximum efficiency means you will stay relevant and in demand. Always be looking for new clients, new products and services which will attract your new clients, and take care of them well, while you have them...
Referral business builds trust in any industry. Contact iComEx today and let's get started in developing more success for your business!
Details

Hits: 9183
150 Countries Involved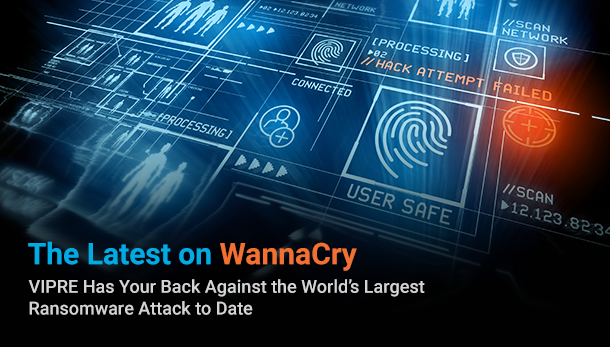 In case many of you were unaware, this past Friday, a massive cyberattack spread globally in only a matter of minutes, impacting an estimated 200,000 users in 150 countries. The New York Times reported Sunday that this attack is likely far from over, with an updated version of WannaCry expected in a second wave.
As we learned Friday, the initial attack vector was through spam email, often under the guise of invoices, job offers and other lures sent to random email addresses. Within the email is a .zip file and once clicked, that initiates the WannaCry infection. Microsoft released a patch for this particular vulnerability in March and we recommend that everyone install this patch immediately, even those computers who currently run some type of protection software.
IN THE EVENT OF AN INFECTION:
There are no known methods to recover from this ransomware to date, but monitor blogs for more information as it becomes available. We also recommend backing up systems frequently.
If you are interested in finding out more about technical issues and how and what's of this type of attack, please read more Here. Additional information about types of files not to open is Here.
If you currently have no protection for your computer iComEx has some valuable things to say. Older computers running older software and browsers are likely vulnerable and we are here to help you prepare for the next round they say is coming. Please call us today and find out how iComEx can help you with the latest cybersecurity and backup systems for your home or office computers.